Game of tenors: Brownlee & Spyres Battle of the high C's
The concert of Lawrence Brownlee and Michael Spyres The Game of Tenors is part of our series World Opera Stars, where we present the world's best and most sought-after opera singers. Until now mostly solo, sometimes with a guest of another voice, but we haven't had two equal voices yet.
Equal? Not really. But you will hear it at a concert where the tenors will sing the most famous bel canto arias and play their virtuosity to incredible proportions. We thought for a long time, whether to call their concert a duel or a battle, but we finally called it a game. Because the tenors will not compete at the concert, but with ease in their own will play with their voices and show us the finesse of Rossini phrasing, coloration and treble octave heights. That is why we compose the program of the concert from operas with the most demanding tenor arias and duets, especially from the bel canto period.
VIDEO-INVITATION – also for the next possible date!
Recorded on October 26, 2021 in New York – it's nice to have, although we have to wait until December 2023.
Recorded on February 20, 2023 in Budapest, after a memorable concert of Lawrence Brownlee
LAWRENCE BROWNLEE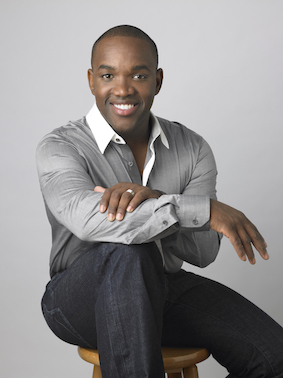 American-born tenor Lawrence Brownlee captivates audiences and critics around the world, and has been hailed as "an international star in the bel canto operatic repertory" (The New York Times), "one of the world's leading bel canto stars" (The Guardian), and "one of the most in-demand opera singers in the world today" (NPR). Brownlee was named 2017 "Male Singer of the Year" by the International Opera Awards, and also serves as Artistic Advisor at Opera Philadelphia, helping the company to expand their repertoire, diversity efforts and community initiatives.
The 2019-2020 season started with a return to Lyric Opera of Chicago for one of his signature roles as Count Almaviva in IL BARBIERE DI SIVIGLIA under the baton of Sir Andrew Davis, followed by Dutch National Opera for another Rossinian comedy favorite as Don Ramiro in his LA CENERENTOLA. Brownlee then makes a welcome return to Houston Grand Opera, adding a new role to his repertoire as Fernand in a new production of Donizetti's LA FAVORITE.
Brownlee then switches gears to perform several concerts and recitals with the Orchestra dell'Academia Santa Cecilia, Münchner Rundfunkorchester, Würth Philharmoniker, and more. He will also perform in a series of solo recitals featuring his critically-acclaimed song cycle Cycles of My Being that centers around the black male experience in America today, including Shriver Hall in Baltimore, and at Gardner Museum Concerts in Boston.
His spring includes a house debut at Dallas Opera for IL BARBIERE DI SIVIGLIA. Brownlee's season concludes with singing in IL PIRATA at the Konzerthaus Dortmund and Klangvokal Festival and Beethoven's 9th Symphony at the BBC Proms. This past season saw Lawrence Brownlee at some of the most esteemed international opera houses such as the Opéra national de Paris, Opernhaus Zürich, Deutsche Oper Berlin, and Opéra Royal de Wallonie-Liège, and stateside at the Houston Grand Opera, as well as a 12-stop US tour with Eric Owens performing at the Seattle Symphony, Philadelphia Chamber Music Society, the Los Angeles Philharmonic, as well as a performance at Carnegie Hall with Jason Moran and Alicia Hall Moran.
Brownlee has performed with nearly every major orchestra in the world, including the Berlin Philharmonic, Philadelphia Orchestra, Chicago Symphony, New York Philharmonic, Accademia di Santa Cecilia, Boston Symphony, Cleveland Orchestra, San Francisco Symphony, and the Bayerischer Rundfunk Orchestra, and the festivals of Salzburg and Baden-Baden.
In addition, Brownlee has appeared on the stages of the top opera companies around the globe, including the Metropolitan Opera, Teatro alla Scala, Bayerische Staatsoper, Royal Opera House – Covent Garden,Wiener Staatsoper, Opéra national de Paris, Opernhaus Zürich, Staatsoper Unter den Linden, the Gran Teatre del Liceu Barcelona, Teatro Real Madrid, and Théâtre Royale de la Monnaie. Broadcasts of his operas and concerts—including his 2014 Bastille Day performance in Paris, attended by the French President and Prime Minister—have been enjoyed by millions.
Brownlee's album Allegro Io Son, received a Critic's Choice from Opera News, among numerous other accolades, and followed his previous Grammy-nominated release on Delos Records, Virtuoso Rossini Arias, which prompted New Yorker critic Alex Ross to ask "is there a finer Rossini tenor than Lawrence Brownlee?"
The rest of his critically acclaimed discography and videography is a testament to his broad impact across the classical music scene. His opera and concert recordings include Il barbiere di Siviglia with the Bayerische Rundfunk Orchestra, Armida at the Metropolitan Opera, Rossini's Stabat Mater with Accademia di Santa Cecilia, and Carmina Burana with the Berliner Philharmoniker.
He also released a disc of African-American spirituals entitled Spiritual Sketches with pianist Damien Sneed, which the pair performed at Lincoln Center's American Songbook series, and which NPR praised as an album of "soulful singing" that "sounds like it's coming straight from his heart to yours."
Brownlee is the fourth of six children and first discovered music when he learned to play bass, drums, and piano at his family's church in Youngstown, Ohio. He was awarded a Masters of Music from Indiana University and went onto win a Grand Prize in the 2001 Metropolitan Opera National Council auditions. Alongside his singing career, Brownlee is an avid salsa dancer and an accomplished photographer, specializing in artist portraits of his on-stage colleagues. A die-hard Pittsburgh Steelers and Ohio State football fan, Brownlee has sung the National Anthem at numerous NFL games. He is a champion for autism awareness through the organization Autism Speaks, and he is a lifetime member of Kappa Alpha Psi fraternity Inc., a historically black fraternity committed to social action and empowerment.
MICHAEL SPYRES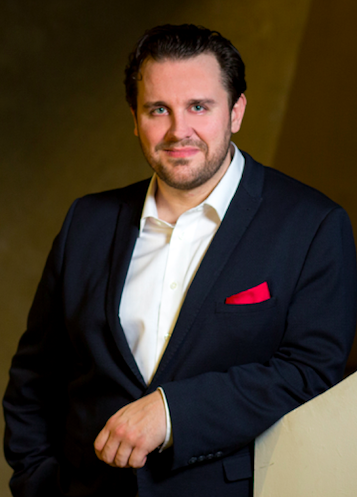 Michael Spyres is one of the most sought after tenors of his generation and has been celebrated at many of the most prestigious international opera houses, festivals and concert halls. In the widest range of repertoire his career has taken him from the genres of Baroque to Classical to 20th century, while firmly establishing himself as a specialist in the Bel Canto repertoire as well as Rossini and French Grand Opera.
Performances of the 2019/2020 season include his house debuts at the Metropolitan Opera in the title role of La damnation de Faust and at the Theater an der Wien as Licinio in La vestale, the title part of Benvenuto Cellini at the Berlioz Festival, the Berliner Festspiele, the BBC Proms and in Versailles, Edgardo in Lucia di Lammermoor at the Vienna State Opera, the title role of Les Contes d'Hoffmann and Arnold in Guillaume Tell at the Bavarian State Opera in Munich, Don Ottavio in Don Giovanni at the Salzburg Festival as well as recitals and solo concerts in La Coruna, Toulouse, Bruxelles, Strasbourg and Moscow.
Engagements of the 2018/2019 season include his debut at the Vienna State Opera as Don Ramiro in La Cenerentola and at the Philadelphia Opera as Edgardo in a new staging of Lucia di Lammermoor, his role debuts as Florestan in concert performances of Fidelio with the Basel Chamber Orchestra, as Gualtiero in Il pirata at the Grand Théâtre de Genève, as Chapelou in Le Postillon de Lonjumeau in a new production at the Opéra Comique, in the title role of Vincent D'Indy's Fervaal at the Festival de Radio France Occitanie Montpellier and as Pollione in Norma at Opernhaus Zurich.
On the concert platform he appears in Berlioz's Lélio at the Carnegie Hall, in the title role of La damnation de Faust in Strasbourg (recorded for Warner) as well as in concerts and recitals at the Concertgebouw Amsterdam, Oper Frankfurt and the Teatro Carlo Felice of Genoa. In future seasons Michael will make prestigious house debuts at the Metropolitan Opera and the Teatro Real of Madrid.
Recently he performed the title roles of La clemenza di Tito for his debut at the Opéra national of Paris, of Les contes d'Hoffmann for his debut at the Bavarian State Opera Munich, of Orlando paladino for his Zurich Opera House debut, of Mitridate, re di Ponto in London (Covent Garden), and of La damnation de Faust at the London Proms, the Edinburgh Festival and the Berlioz Festival La Côte-Saint-André; Fernand in La favorite at the Gran Teatre del Liceu of Barcelona, Vasco de Gama in a new production of L'Africaine at Oper Frankfurt, Don José in Carmen (role debut) at the Théâtre des Champs-Élysées Paris, Énée in Les Troyens (role debut) at the Salle Érasme Strasbourg (recorded for Warner/Erato), Alfredo in the second act of La traviata in the Domingo Gala at the Lyric Opera of Chicago and Schubert's Messe Es-Dur D 950 at the Salzburg Festival with the Wiener Philharmoniker conducted by Riccardo Muti.
Among his career highlights are performances at the Teatro alla Scala (Belfiore in Il viaggio a Reims, Rodrigo in La donna del lago), Salzburg Festival (Betulia Liberata), Royal Opera House Covent Garden (La donna del lago), Liceu Barcelona (Les contes d'Hoffmann), Lyric Opera of Chicago (Die Fledermaus, The Merry Widow), La Monnaie Brussels (Arnold in Guillaume Tell, Mitridate, re di Ponto), Dutch National Opera (Libenskoff in Il viaggio a Reims), Semperoper Dresden (Giannetto in La gazza ladra), Théâtre des Champs-Élysées of Paris (Mitridate, Pirro in Ermione), New York Carnegie Hall (Beatrice di Tenda, Missa Solemnis), Gewandhaus Leipzig (Mendelssohn's Lobgesang), Bunka Kaikan Hall Tokyo (La damnation de Faust), Aix-en-Provence Festival (Il trionfo del tempo e del disinganno), Rossini Opera Festival Pesaro (Baldassare in Ciro in Babilonia, a solo recital, Rodrigo in La donna del lago and the title role of Aureliano in Palmira) and the BBC Proms (Missa Solemnis).
Michael Spyres was born in Mansfield (Missouri) where he grew up in a family of musicians. He began his studies in the U.S.A. and continued them at the Vienna Conservatory. He first sprang to international attention in 2008 in the title role of Rossini's Otello at the Rossini in Wildbad Festival and as an ensemble member of Deutsche Oper Berlin where he made his debut as Tamino in Die Zauberflöte.
Mr Spyres has worked with conductors such as Riccardo Muti, Sir John Eliot Gardiner, Sir Andrew Davis, Sir Mark Elder, Valery Gergiev, Fabio Luisi, Alberto Zedda, Michele Mariotti, Emmanuelle Haïm, Christophe Rousset and Evelino Pidò. He has recorded Berlioz's Les Troyens (Erato), Rossini's La gazzetta, Otello, Le siège de Corinthe and Guillaume Tell (Naxos) as well as La petite messe solennelle (Naive), Donizetti's Les martyrs and Le Duc d'Albe (Opera Rara), Mazzoni's Antigono (Dynamic), Meyerbeer's Les Huguenots (ASO), Schumann's Faust-Szenen (ASO), Verdi's Otello (CSO) and his solo albums A Fool For Love (Delos) and Espoir (Opera Rara). Ciro in Babilonia and Aureliano in Palmira from Pesaro (Opus Arte), Medea in Corinto from Martina Franca, Guillaume Tell from Bad Wildbad and Les contes d'Hoffmann from Barcelona (Erato) are available on DVD/Blu-Ray.
ROBERT PECHANEC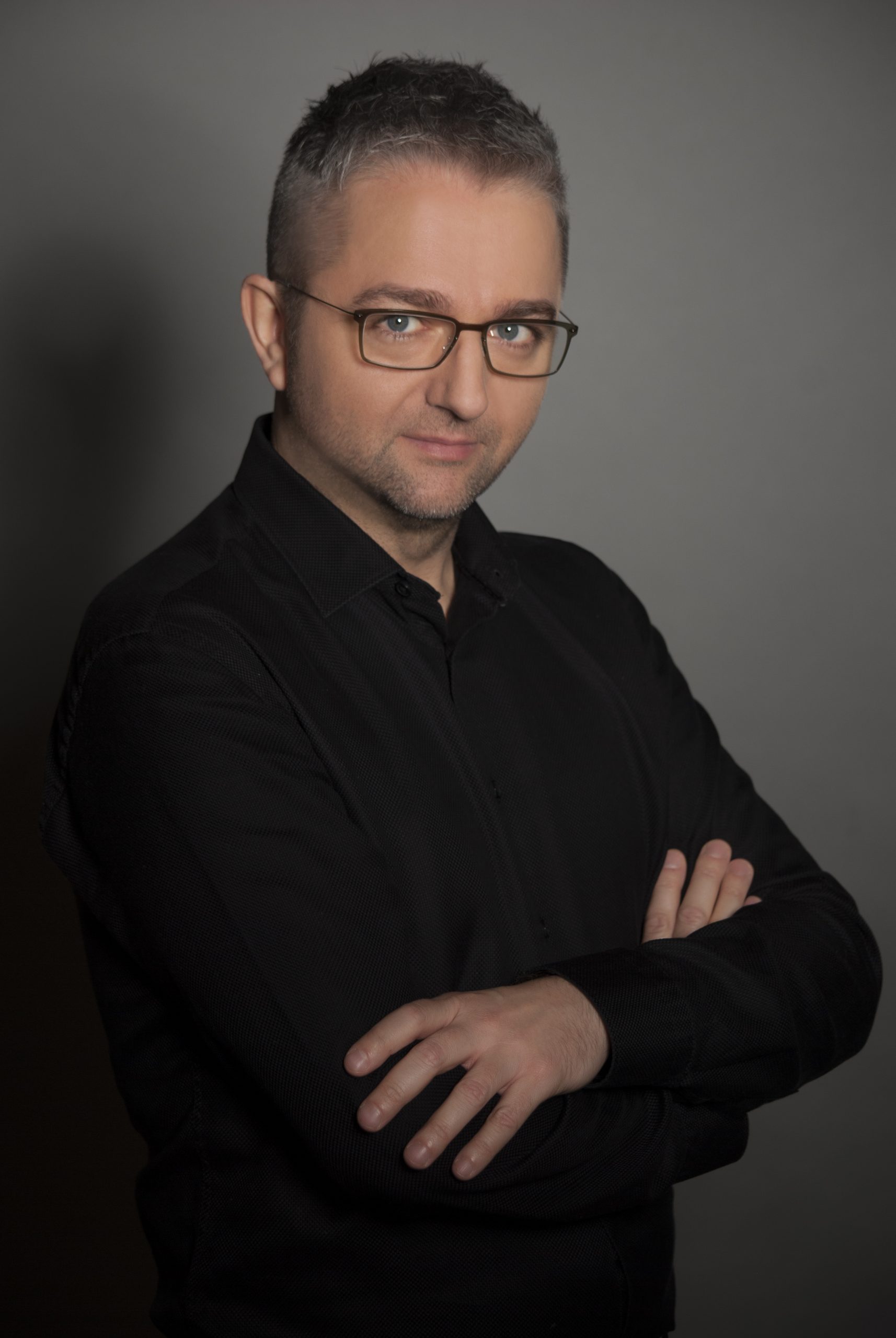 He studied at the State Conservatory in Žilina and at the Academy of Performing Arts in Bratislava in the class of prof. Daniel Buranovský, ArtD. He completed his doctoral studies in the classes of prof. Ľudovít Marcinger and prof. Marián Lapšanský. He collaborated with the singers during his studies and attended master classes for singing with piano accompaniment. He has received many awards for his performances. In 2004, 2005 and 2017 he received the prize for the best piano collaboration at the Antonín Dvořák International Singing Competition in Karlovy Vary, and in 2008 the prize for the best accompanist at the Mikuláš Schneider-Trnavský International Singing Competition in Trnava.
He has given concerts in Belgium, the Czech Republic, Denmark, France, Hungary, Germany, Poland, Austria, Switzerland, Italy and the USA. From 2000 to 2004, he worked at the Wexford Opera Festival as an accompanist and head of production in several productions. He regularly accompanies our singers – Adriana Kučerová, Pavel Bršlík, Terézia Kružliaková, Martin Masaryk, Štefan Kocán. He has been cooperating with the Kapos concerts agency for many years, where he accompanied the singers as part of the Great Slovak Voices cycle.
Dear friends of the opera,
as you know, due to covid-pandemic, we had to postpone the concert several times, and when we already had the real chance to have it in December 2021, our government with an inadequate decision imposed another lockdown, although the surrounding countries, though with strict restrictions, lived a musical and social life.
We had no choice, only to look for a new, already third date. It was very difficult to match the calendars of two great and sought-after singers with the possibilities of renting a hall. At the end we managed to agree about December 17, 2023.  
We are very thankful to the music lovers who bought tickets for the original concert date and didn't lose the patience by waiting for the new date. Of course, purchased tickets are also valid for this new date.
No matter how difficult the times are, we must not allow the muses to fall silent, we must indulge in their beneficial effect.
WORLD OPERA STARS
GAME OF TENORS
LAWRENCE BROWNLEE & MICHAEL SPYRES
Piano: ROBERT PECHANEC
17.12.2023 at 6 p.m.
The Concert Hall of the Slovak Philharmonic (Reduta), Bratislava
Listen to some virtuoso arias: